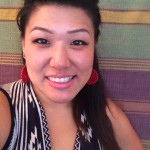 I am dedicated to the holistic healing of the mind, body, and soul. With approximately 15 years of experience, I make a commitment to collaborate and support each one of my clients as they overcome barriers.
The journey of life isn't always an easy one and sometimes we need some help to get through the unexpected struggles that get in the way of living a happy and healthy life. As therapists, we are blessed by our client's willingness to trust and share openly about their lives.  I am honored by the opportunity to facilitate the healing for each of my clients.  Many people describe me as warm, understanding, and down to earth. I pride myself on integrity, commitment, and honesty.
For inspiration, guidance, tips and remedies for wellness.
Follow Wellness With Kini
For information on upcoming retreats, articles and news on emotional and mental health, and a community of support.
Follow Mind, Body, and Soul Page
Education
Master of Arts in Counseling Psychology: Marriage and Family Therapy, University of San Francisco
Bachelor of Arts in Sociology and Law, University of California, Riverside
License and Memberships
Licensed Marriage and Family Therapist, California (MFC78727)
California Assn. Marriage and Family Therapists(CAMFT)
California Assn. Marriage and Family Therapists- East Bay Chapter
Professional Training and Certifications
Trained EMDR Level I, II, & Defense Affect and Restructuring
Gottman Couples Training Level I
Trauma Focused Cognitive Behavioral Therapy(TF-CBT)
Attachment, Regulation, Competency (ARC) Framework