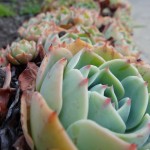 What is EMDR? (cited by the EMDR Institude Inc, EMDR.com)
EMDR therapy is recognized as an effective form of trauma treatment in numerous practice guidelines worldwide.  In the US, this includes organizations such as the American Psychiatric Association and Department of Defense.  Further, more than twenty randomized studies have demonstrated positive effects of the eye movements.  Click here to see an annotated list of guidelines and studies.
Eye Movement Desensitization and Reprocessing (EMDR)1 is a comprehensive, integrative psychotherapy approach. It contains elements of many effective psychotherapies in structured protocols that are designed to maximize treatment effects. These include psychodynamic, cognitive behavioral, interpersonal, experiential, and body-centered therapies.
EMDR psychotherapy is an information processing therapy and uses an eight phase approach to address the experiential contributors of a wide range of pathologies. It attends to the past experiences that have set the groundwork for pathology, the current situations that trigger dysfunctional emotions, beliefs and sensations, and the positive experience needed to enhance future adaptive behaviors and mental health.
I specialize in Attachment-focused(AF- EMDR) and Intergenerational EMDR which are advanced EMDR treatment modalities.
What is AF-EMDR? (cited by Parnell Institute, Parnellemdr.com)
Attachment-focused EMDR (AF-EMDR) extends the use and benefits of EMDR and bilateral stimulation for use with clients who have been typically less responsive to traditional EMDR protocols, due to acute or chronic relational trauma and attachment deficits. Those deficits include the effects of childhood physical or sexual abuse, neglect, early losses, birth trauma, medical trauma, parental drug or alcohol abuse, caregiver misattunement, secondary trauma, and the cumulative effects of all.
What is Intergenerational EMDR? 
Intergenerational EMDR deepens the fundamentals of EMDR protocol and attachment-focused EMDR. intergenerational EMDR hones in and addresses the multi-generational transmission of trauma and healing process. It is through guided visualizations and multi-generational transpersonal interventions to address the trauma thread associated with multiple generations.